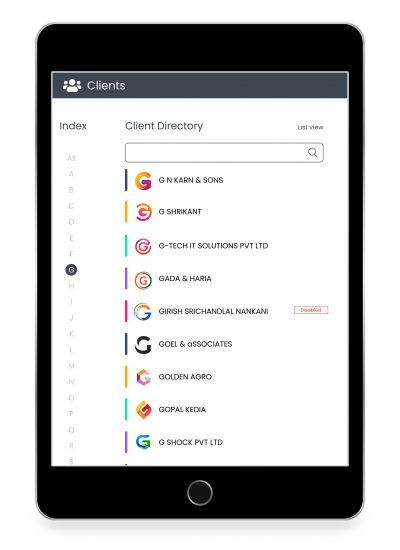 Client Management
Communicating with clients won't be difficult anymore when you start using ERPCA:
Handle client index in an effortless manner
Expertly made client onboarding procedure
Well-organized account review
Get details about all the task(s) performed from the time of onboarding in one click
All the communication records retrieved from one place
Well-managed time log consumed on task(s)
Get Started with best client management solution
Client Records
One of the best features (there are so many, we can't pick one) of ERPCA is that it is designed keeping client management in mind. Because we are aware of the key role clients play in your practice. With ERPCA, your team will always have a complete picture of everything related to your clients, right from documents, task(s), time consumed, invoices etc. All these details can be accessed in a single click.
Know More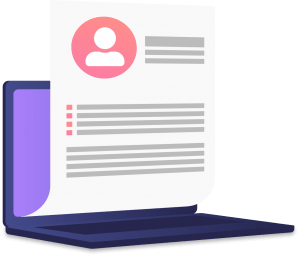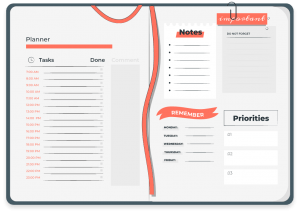 Client Communications:
All client discussions are consolidated by ERPCA and it goes straight into that particular client's file. This makes it easy for you to work together with your staff.
Know More
Client Imports:
Say good-bye to the time-consuming task of importing clients and prospects one at a time. ERPCA lets you import all your clients in bulk so that you don't waste any time. Moreover, ERPCA allows you to filter clients and execute particular activities for many clients at the same time.
Know More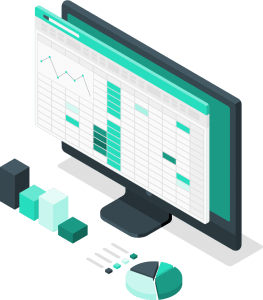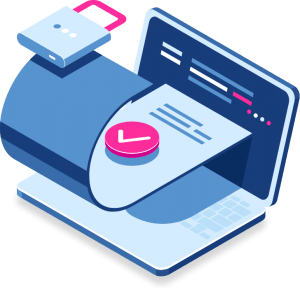 Control access of client details:
ERPCA gives you the authority to modify employee roles and their access to confidential client data along with regulating universal settings. A bonus feature is our audit log which helps you keep a watch on your team's happenings.
Know More
Client Engagement
Communicating with your clients will never seem difficult
Send bulk emails:
Keeping client engagement in mind, ERPCA has designed a feature which lets you create and send customized emails to different sets of clients at once. All this can be done within ERPCA, eliminating the need to use another platform thereby saving time.
Unique client communications tab:
As mentioned earlier, all interactions between clients and your employees will be directly stored to their files. Any of your team members having access to those records will be able to get a complete view of all the communication which has happened with that client.
Automated work updates
Right from the first task created to the final invoice, your clients will receive instant automatic updates at every step.
Client Portal
Designed keeping in mind client needs
The client portal built by ERPCA offers exceptional services. It is valued by all our users for the simple reason that it can be tailored exactly as per client requirements. Here are some of the unique features:
Know More
1. Share documents anytime, anywhere:
No more hassle of sending files separately to clients. In the client portal, you can not only share documents with your clients, but also send them important reminders. Clients can view these files at any time and also send files to your team.
2. Get immediate task updates:
The client portal developed by ERPCA allows your clients to track all the task updates. They can also create new service requests on their own.
3. Secure payment:
Your clients can see all the invoices for the tasks executed in the client portal and process payments in a secure manner through our various payment options.
ERPCA mobile app
ERPCA client mobile app is designed specifically for today's mobile-oriented clients. Clients prefer it as it makes it easier for them to view their open task(s), get notifications, review files, share
We have received plenty of awesome testimonials
We have been looking for a new office management software for our CA office since 2016. We have shortlisted almost all service providers in the market… Wasted huge number of hours in searching a new software.. Finally one of my friends referred ERPCA. I thought this also will be a similar product which will be having no use to my organisation. I saw the demo. Signed off the deal immediately. Now it is the backbone of our organisation
CA PT Rajeev
Rajan Chakravarthy & Associates